Lecture on Demand

Menopause Management & HRT
Recorded on: 18 May 2023
Speaker: Mr Michael Savvas
Topics include:
• Diagnosis

• Advice for the patient

• HRT – which preparation?

• Role of Testosterone

• Risks and benefits

• Alternative Therapies
Speaker: Mr Michael Savvas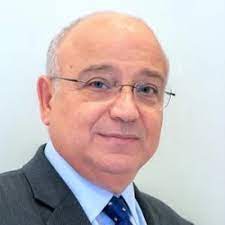 Mike is a Senior Consultant Gynaecologist based at King's College London.

He has worked in the field of Menopause and PMS for over 30 years with a special interest in management of the menopause, as well as in reproductive endocrinology, hormone replacement therapy, PMS, infertility and PCOS.

He is a member of the British Menopause Society (BMS), and he co-authored their guidelines on the use of HRT.

Mike has also previously held the position President of the Obstetrics and Gynaecology section of the Royal Society of Medicine (RSM).
Fee
£35
CPD
Valid for 1 hours' recertification of the DFSRH and 1 CPD point